Your Caring Dentist in Charlotte, NC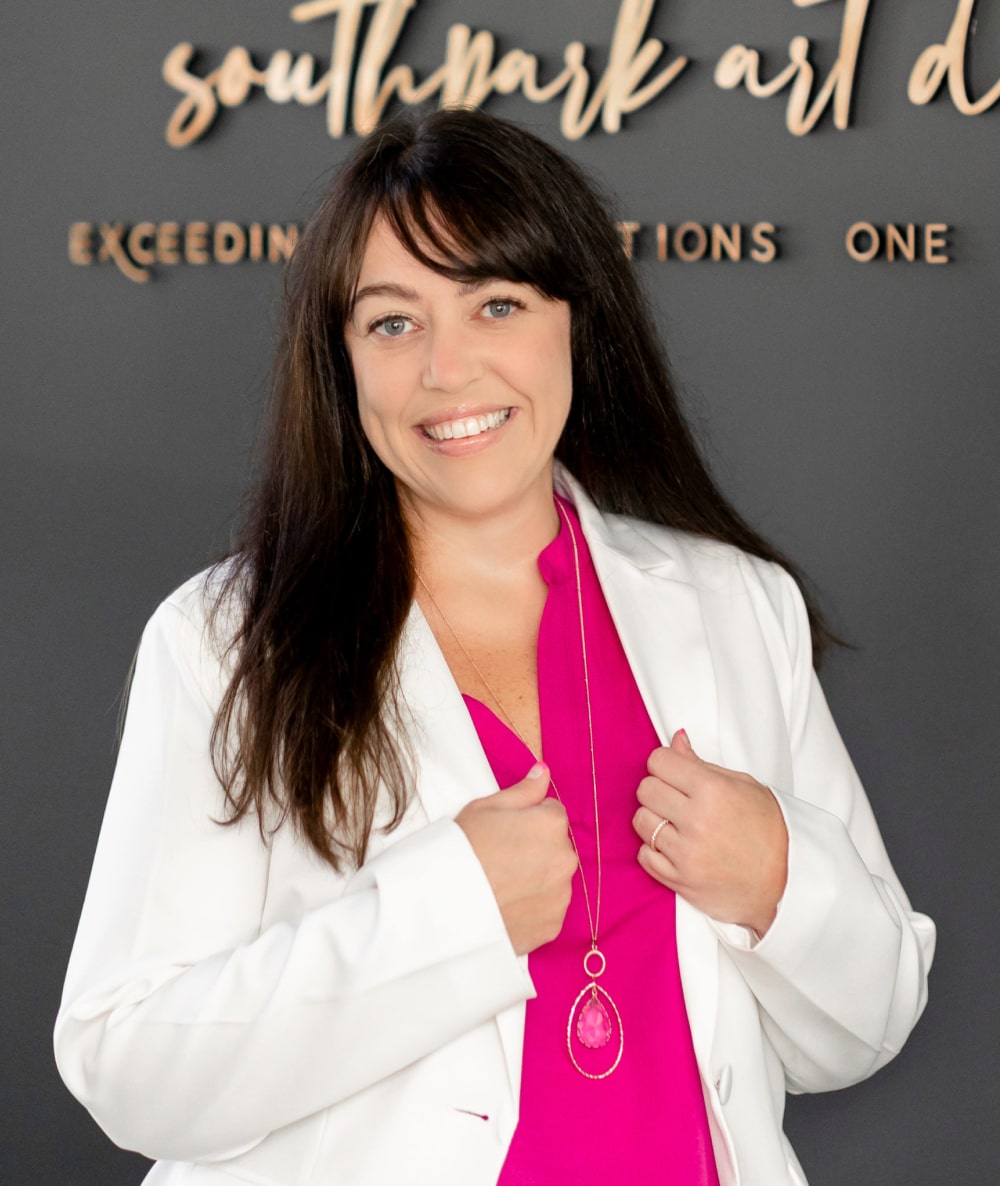 Going the Extra Mile for Your Smile
To us, the details matter. That's why we're reinventing dental visits at Southpark Art Dentistry with more comfort, convenience, affordability, and services that combine beauty and function.
While we believe dentistry should be inclusive and accessible to all, there's no reason it can't feel like an exclusive experience. So relax in a soothing massage chair and leave your worries behind as Dr. Elizabeth Smith guides you to your best smile.
Make some time for you, and let us do the rest!
"I believe that smiles change lives, and I enjoy helping patients get the smile they want and deserve."
Dr. Elizabeth Smith delivers high-quality dental care in a calming, judgment-free space. Her approach is simple – tell us about your needs and goals, learn about your options, and let's work together to get to the finish line.
Get to know your Charlotte, NC dentist:
Dr. Smith earned her doctor of dental surgery degree from the University of North Carolina at Chapel Hill School of Dentistry.

She's been in dentistry since 2007, combining art and science to create beautiful, healthy smiles.

In 2022, she acquired Southpark Art Dentistry to serve our amazing community.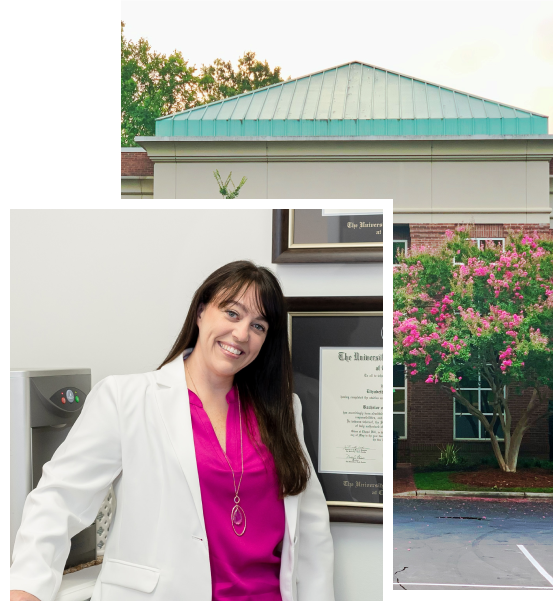 Open, Honest, & Comfortable Dentistry
Find out what to expect at your local Charlotte, NC practice.
Our dental team loves what we do and has been together for more than 15 years. We do quality dental work but also make time for some fun, so you quickly feel like part of our tribe.
We're right in the heart of our lovely neighborhood! Conveniently located on Coltsgate Road, our Southpark dental practice is easy to find with ample parking on site.
You deserve to be treated and pampered in style. Our modern office combines a luxury feel, the latest technology, dental education, and a friendly team to enhance each visit.
Testimonials
''
Best dental practice in Charlotte! Dr. Smith and her team are absolutely stellar. Had no idea going to the dentist could be so fun and relaxing!
''
Testimonials
''
Such a wonderful experience getting my teeth cleaned this morning. Love the pink details at the office and the massage chairs!
''
Testimonials
''
I am terribly afraid of the dentist, and the staff here made my experience as calm as it could be!
''
Testimonials
''
Southpark Art Dentistry employs wonderful experienced professionals that always make me feel my needs are first. Thanks for the lovely experience.
''
Testimonials
''
They open early, they have a convenient location, they respect your time, and get your visit done fast.
''
Oral Cancer Screenings

Periodontal Therapy

Sealants

Mouthguards
Clear Aligner Orthodontics

SureSmile
Monday: 7:30am – 3:30pm

Tuesday: 7:30am – 3:30pm

Wednesday: 7:30am – 3:30pm

Thursday: 7:30am – 3:30pm

Friday: by appointment only
Massage chairs and warm towels

Neck pillows and cozy blankets

Noise-canceling headphones

TV entertainment

Nitrous oxide sedation
Schedule Your Appointment
Southpark Art Dentistry has you covered.
Proudly serving Charlotte, Quail Hollow, Barclay Downs, Governor's Square, Beverly Woods, Cotswold, Foxcroft, and Sharon Woods.